Virtual Angkor is an online simulation and series of educational modules built upon the Visualising Angkor project created by SensiLab at Monash University in Australia. The project began life as a comprehensive virtual reconstruction of Angkor Wat and its surrounds, complete with hundreds of digital inhabitants. The goal was to use a range of archaeological and textual sources to recreate one complete 24 hour cycle in the life of thirteenth century Angkor Wat. The Virtual Angkor teaching modules utilise slices from this broader program in the form of panoramic 360 degree videos accessible from any computer as well as immersive Virtual Reality experiences that can be used with commercially-available VR headsets such as Google Daydream.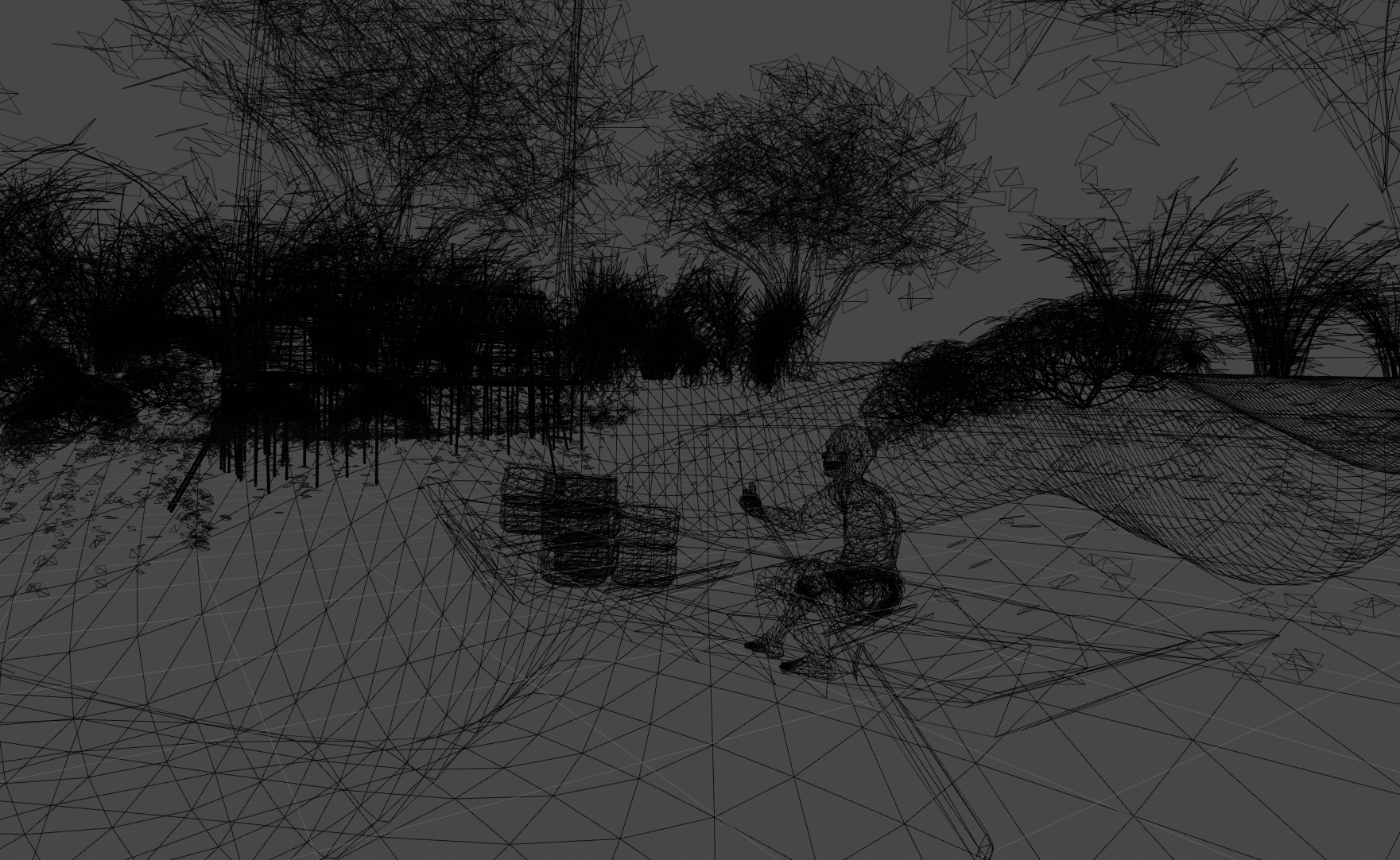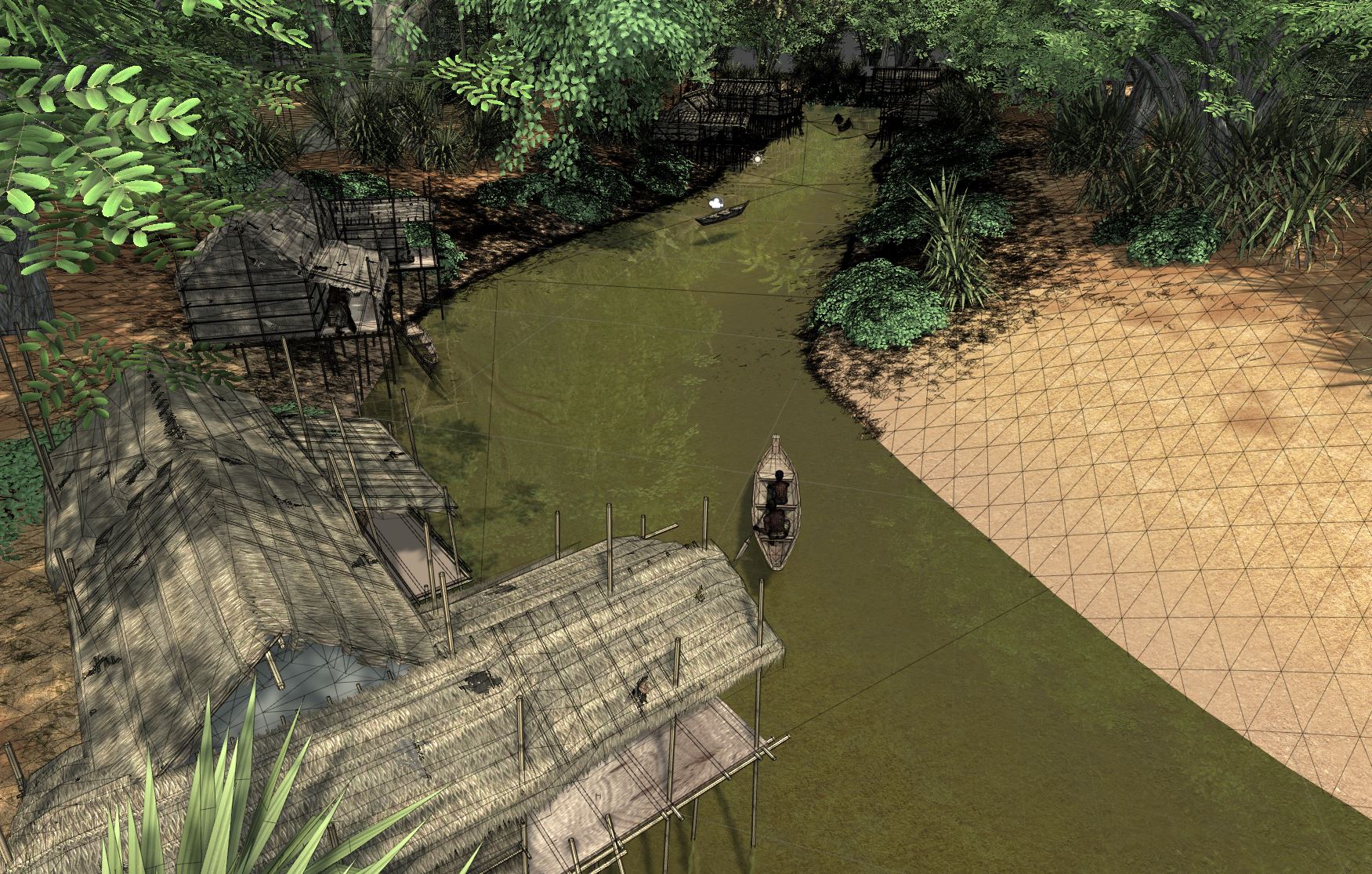 - Modeling -
The Visualising Angkor Project began as an exercise in the evidence based 3D modelling and animation of the past. These models, whether they be of stone or ephemeral architecture, art historical artefacts, vegetation assemblies or walking people, constitute the essential pieces from which a virtual world is made. In the field of 'virtual heritage', the term virtual refers to computer-generated visualisations having three or more dimensions, regardless of the method used to produce them (e.g. modelling, photogrammetry, scanning, 3D printing, virtual/augmented reality, etc.)
- Simulation -
Real-time simulations play out within a comprehensive reconstruction of Angkor Wat in the thirteenth century. They focus on tracking thousands of animated people or 'agents' as they enter, exit and circulate around the complex over 24 hours. This simulation provides a stage to test competing theories about how the Angkor Wat complex might have operated with an estimated workforce of 25,000 people.
- Mapping -
We are indebted to the extensive archaeological surveys of Angkor undertaken by the EFEO, the Greater Angkor Project and the Khmer Archaeology Lidar Consortium for multilayered maps of temple complexes, rice fields, roads, canals and settlement mounds throughout the Angkor Archaeological Park.
- 3D Scanning -
Our 3D models are 'handmade'- they are crafted in virtual space with careful reference to architectural plans, diagrams and extant photographic archives. We have scanned a large number of artefacts from Angkor including bronze palanquin fittings and replica statuettes, to determine how the captures of physical models can be integrated into the virtual world we have created.
- Animation -
Animation is a crucial tool in the visualisation of life at Angkor, from rice laden stalks bending in the breeze to the weighted virtual biomechanics of elephants hauling heavy loads. Our human characters have been crafted with a wide range of animation cycles, many of them motion captured, that enable them to exhibit complex behaviour in the simulations.